You can find this interview in Letter N°16 sent to the members of the Friends of the Tour du Valat.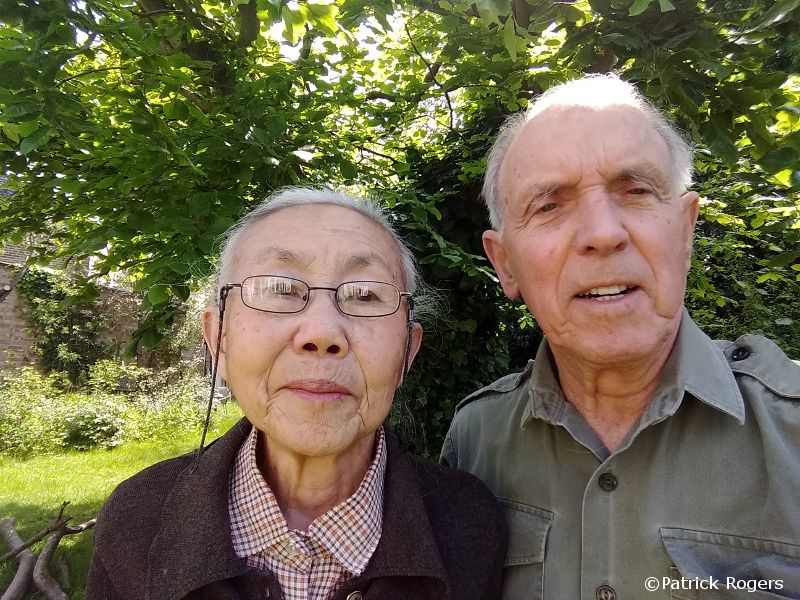 Pat, and his inseparable wife Poppit, have been key figures in the Friends of Tour du Valat for many years. After a spell in the British Army, which gave him a taste for discovering new lands, Pat embarked on a career in science with a doctorate from Tour du Valat. He then worked as a senior technical advisor for the FAO and as a consultant on various EU projects. His profession took him to China, South East Asia and several parts of Africa. After a long life in the Camargue, always close to Tour du Valat, Pat and Poppit decided to move to London to be closer to their children who live there now. Pat has also been a great help in translating many of our Friends' letters into English. Thanks again to him.
W
hen did you first visit Tour du Valat and what was the occasion?
In November 1973, following a year in "El Palacio" in the Coto Doñana where I had been doing the field work for my MSc. There I had crossed paths with Eric Carp so called on him in the Cevennes on the way back to London. He introduced me to Heinz Hafner et alIt was a flying visit, rushing to back to London to greet our son Holmes who was born there on 1 Dec. Poppit had flown back from Sevilla in September. I arrived on 30 Nov. afternoon – phew!
What was your first impression?
Everybody was so busy – I picked the wrong day! But I shook a few hands and that led to our arrival-proper – on April Fools' Day in 1975!
What is your best memory at Tour du Valat?
There are so many. Tour du Valat was very much a big family then. Everyone lived at Tour du Valat, few had a car so for the most part we lived, worked and played together on Tour du Valat, 24/7.
What was your best encounter at Tour du Valat?
Leaving aside the life scientific it was the atmosphere of the place. We worked hard and played hard but very much as a family. There were no barriers, social or otherwise. That atmosphere persists, albeit less so because people are so much more scattered.
What emblematic species of Camargue do you prefer?
Well somewhere around the Mediterranean there are two flamingos masquerading as Pat and Popit! It gives us a special relationship, especially as we were close to Alan (Johnson).
Why did you join the Friends of Tour du Valat Association?
We've booted around Le Sambuc for the best part of half a century nearly a decade of which we lived on Tour du Valat, and friends must be Friends! I believe in the work of Tour du Valat and being a Friend helps support it.
Do you have any advice or messages to pass on to future generations who will come and spend some time at Tour du Valat?
Make the most of everything Tour du Valat offers and when you move on to some other institution, as many of you will, try to make it as informal, friendly, technically competent and sincere as is Tour du Valat.